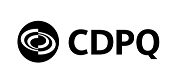 CDPQ earns the Best Place To Work certification in Singapore for 2021
Singapore, June 25th 2021, Caisse de dépôt et placement du Québec (CDPQ), a global investment group  based in Canada and active in the major financial markets, private equity, infrastructure, real estate and private debt, has recently been recognized as one of the best places to work in Singapore for 2021. During the assessment, the group received outstanding scores across several aspects of their workplace, including creating  an environment that offers support, hospitality, and sense of pride to all the employees.
Best Places to Work is an international certification program, considered as the 'Platinum Standard' in identifying and recognizing top workplaces around the world, providing employers the opportunity to learn more about the engagement and the satisfaction of their employees and honor those who deliver an outstanding work experience with the highest standards in regards to working conditions.
"In our collaborative and high-performing environment, your talent, drive and creativity will contribute to building sustainable businesses – while also having opportunities for stimulating professional development – over the long term." said Luli Xing, Associate in the Private Equity team.
ABOUT BEST PLACES TO WORK PROGRAM
Best Places To Work is the most definitive 'Employer of Choice' certification that organizations aspire to achieve. The program certifies and recognizes leading workplaces in many countries around the world with its proprietary assessment that analyzes a company's attractiveness through a two-step process focusing on 8 Workplace factors. Join our community on LinkedIn, Twitter, and Facebook.
For more information, please visit www.bestplacestoworkfor.org.