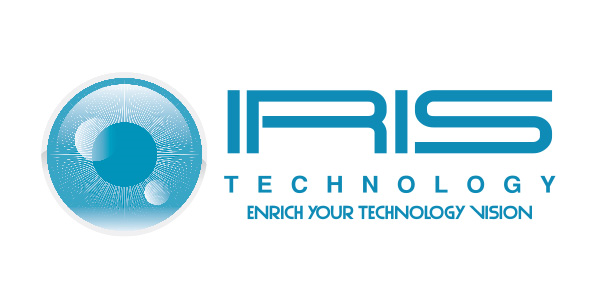 IRIS Technology earns the Best Places to Work Certification in Jordan for 2023
Amman, 20th Dec 2022 :  IRIS Technology, a leading tech company offering solutions around Cyber Security, Enterprise Networking, Infrastructure and Cloud Services, has been recently recognized as one of the best places to work in Jordan for 2023. Iris outperformed the engagement index with its unique culture, robust professional development, and commitment to employee recognition and appreciation. Some of the assessment results include:
97% of employees said the company is an employer of choice, reflecting its commitment to fostering a high-performance culture.
Best Places to Work is an international certification program, considered as the 'Platinum Standard' in identifying and recognizing top workplaces around the world, provide employers the opportunity to learn more about the engagement and the satisfaction of their employees and honor those who deliver an outstanding work experience with the highest standards with regards to working conditions. 
In a statement from Nowar Al-Emam, head of HR, she said "The ideal work environment comes from the principle of equal opportunities, concerted efforts and working with the spirit of one team, with a specific vision and a clear goal."
Ruba Daoud, Business Development Manager, commented "This accreditation reinforced my belief that we are focusing on the right priority - Our People! This certificate serves as a testament to our exceptional quality of work and everyone's commitment to building and sustaining an innovative and inclusive workplace at IRIS Technology."
Mohammad Al-Qurashi, Director & Business Developer, commented "We are honored to be the "Best Place to Work." This achievement substantiates our commitment to building an amazing workplace culture and future together with our employees. We are proud that our employees have a consistently positive experience with their co-workers and leaders and find personal satisfaction in their jobs."
This year, the program is partnering with Partner for Good (PfG) a Jordanian non-profit that is deeply committed to women and youth economic empowerment and driven by a vision of a world where people have the opportunity to live and prosper with dignity. PfG's interventions are driven by four central themes: entrepreneurship and employment support, poverty alleviation, women empowerment, and mitigating climate change. 
About the Best Places to Work program
Best Places to Work is a global certification program that recognizes leading workplaces in many countries around the world. Our proprietary assessment analyzes a company's attractiveness through a two-step process focusing on 8 Workplace factors including culture, leadership, opportunities for growth and people practices. Beside the employee satisfaction survey, we conduct an HR assessment focusing on HR practices implemented in the organization against our people framework standard proven to deliver market-leading revenue and increased innovation. For more information, please visit www.bestplacestoworkfor.org