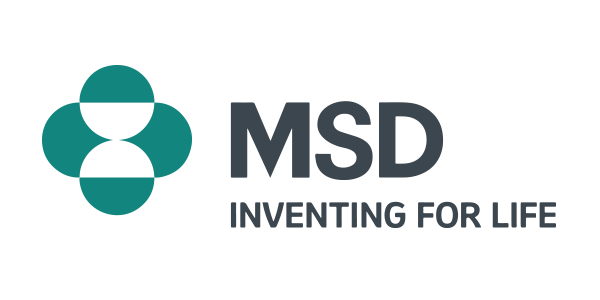 MSD Romania recognized as Best Place to Work for 2023
March 16th, 2023, MSD Romania, an affiliate of the American multinational pharmaceutical company developing and producing medicines, vaccines, biologic therapies, animal health products, has been certified as one of the Best Places to Work for 2023. Over the years, the company has invested in its talent and culture and driven innovative people practices cutting across inclusion & diversity, employee well-being and personal growth. This is the second time in a row that MSD Romania has achieved the certification, and highlights the commitment to creating the best environment for the employees to thrive.
Best Places to Work is an international HR certification program providing employers in different countries the opportunity to learn more about the engagement and satisfaction of their employees and honor those who deliver an outstanding work experience with the highest standards in regard to working conditions.
The organization received outstanding scores across several aspects of our workplace including teamwork, corporate social responsibility, leadership, talent management resulting in the recognition as an employer of choice.
Commenting on this achievement, Marcelo Pascual Morales, Managing Director for MSD Romania & Republic of Moldova said "At MSD, we are committed to have a positive and lasting impact on the lives of the patients and society we serve, our values are driven by a desire to improve life. We have built a culture that embraces scientific excellence and operates with the highest standards of ethics & integrity. We will continue to leverage diverse thinking, to integrate different perspectives and foster collaboration to upscale our ways of working and create a working environment that is stimulating and motivating. We are very proud of this new achievement and will keep working to ensure that MSD continues to be one of the best workplaces."
Meanwhile, Simona Cristina Giurgila HR Lead MSD and AH Romania, said "We take pride in exceeding benchmarks in many areas, particularly when it comes to employee well-being, which is critical even in the best of circumstances and even more so now. It is of the utmost importance to us to create a positive working environment where our employees feel safe, can learn and grow, being valued for their contribution and encouraged to be the best version for themselves. We are inspired for receiving the certification and at the same time, motivated to build on this and raise the standard."
Every year, the program partners with many organizations, across different industries, to help them measure, benchmark, improve their HR practices and have access to the tools and expertise they need to deliver effective and sustainable change in their organizations.
About MSD
For more than 130 years, MSD has been inventing for life, bringing forward medicines and vaccines for many of the world's most challenging diseases in pursuit of our mission to save and improve lives. MSD is a trade name of Merck & Co., Inc., with headquarters in Kenilworth, N.J., U.S.A. We demonstrate our commitment to patients and population health by increasing access to healthcare through far-reaching policies, programs and partnerships. Today, MSD continues to be at the forefront of research to prevent and treat diseases that threaten people and animals — including cancer, infectious diseases such as HIV and Ebola, and emerging animal diseases — as we aspire to be the premier research-intensive biopharmaceutical company in the world.
For more information, visit http://www.msd.com and connect with us on Twitter, LinkedIn and YouTube.
About the Best Places to Work Program
Best Places to Work is a global HR certification program recognizing leading workplaces around the world. Our proprietary assessment analyzes the organizations attractiveness through a two-step process focusing on 8 Workplace factors including culture, leadership, opportunities for growth and people practices. Beside the employee survey, an HR assessment is conducted focusing on evaluating the organization HR practices against the best standards.
Linked : https://www.linkedin.com/company/best-places-to-work-program/
Twitter : http://www.twitter/bptw4
Facebook : https://www.facebook.com/bptw4all/
For more information, please visit www.bestplacestoworkfor.org