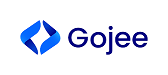 Gojee certified among the Best Places to Work in France for 2022
Paris, April 22nd 2022 - Gojee, a LegalTech startup managing the legal aspect of a company through a 100% online platform, was recently certified among the Best Places to Work in France for 2022 in the startup category. During the assessment, the company received outstanding scores across several aspects of their workplace, such as diversity, growth opportunities, relationships and culture resulting in its recognition among the employers of choice.
Best Places to Work is an international certification program, considered as the 'Platinum Standard' in identifying and recognizing top workplaces around the world, provide employers the opportunity to learn more about the engagement and the satisfaction of their employees and honor those who deliver an outstanding work experience with the highest standards in regard to working conditions.
«The well-being of each employee and the construction of a strong and engaged culture has been at the heart of Gojee's strategy since its inception. The whole team is therefore super proud to see all our efforts rewarded with this achievement" said Pascal ASSELIN, CEO and founder of the organization.
Founded in January 2019, Gojee offers entrepreneurs an ultra-simplified digital solution for creating and modifying a business. The objective is simple but crucial: to make entrepreneurship accessible to everyone by breaking down administrative and legal barriers - a simple online questionnaire to complete and your business is created!
ABOUT BEST PLACES TO WORK PROGRAM
Best Places to Work is the most definitive 'Employer of Choice' certification that organizations aspire to achieve. The program certifies and recognizes leading workplaces in many countries around the world with its proprietary assessment that analyzes a company's attractiveness through a two-step process focusing on 8 Workplace factors. 
For more information, please visit www.bestplacestoworkfor.org