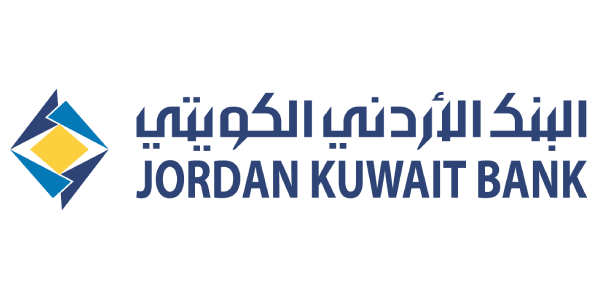 Jordan Kuwait Bank Named as One of the Best Places to Work in Jordan for 2023
Amman, May 16th 2023 – Jordan Kuwait Bank (JKB), one of the leading financial institutions in Jordan, has recently been recognized as one of the "Best Places to Work" for 2023. On an internal level.  The Bank's slogan "More than just a Bank" summarizes the set of policies and strategic goals put in place by JKB's Board of Directors with the inauguration of the overall change and development plan.
This prestigious certification is a testament to the culture and values at the Bank, and is a representation for employee experience at JKB.
Jordan Kuwait Bank provides a positive working environment influencing employees' attitude towards their work, co-workers, and productivity. Communication and collaboration develop a strong workplace culture and create a comfortable environment where employees can share ideas, facilitate learning opportunities and work towards a common goal. 
Mr. Haethum Buttikhi, Chief Executive Officer at Jordan Kuwait Bank stated that "These results reflect the various initiatives undertaken by JKB to attract, retain and develop employees and support them in their professional development. We believe in important and unique roles, to help our employees of all genders enter the labor market, empower them, and provide them with the skills they need to become productive and positive individuals."
Mr. Buttikhi added "JKB is confident in its ability to provide the best workplace, in specific toward females, through UN Global Compact and UN Women, by offering guidance on how to promote gender equality and women empowerment."
Mr. Waleed Tarawneh, CEO at Partners for Good (PfG) added "We are thrilled that a leading Jordanian bank such as Jordan Kuwait Bank (JKB) has been certified as a Best Place to Work. This recognition is a testament to the bank's commitment to fostering a positive and supportive work environment for their employees, where they can thrive and grow both personally and professionally. We indeed believe that investing in people is key to organizational success, and the JKB is a great example of that. We at PfG will continue to prioritize supporting the Jordanian economy and privet sector institutions by supporting the development of its human capital through recognizing the best places to work as vital to their success locally and internationally."
The program is partnering with Partner for Good (PfG) a Jordanian non-profit that is deeply committed to women and youth economic empowerment and driven by a vision of a world where people have the opportunity to live and prosper with dignity. PfG's interventions are driven by four central themes: entrepreneurship and employment support, poverty alleviation, women empowerment, and mitigating climate change.
About the Best Places to Work Program
Best Places to Work is a global HR certification program that certifies and recognises leading workplaces in many countries around the world. Our proprietary assessment analyses a company's attractiveness through a two-step process focusing on 8 Workplace factors including culture, leadership, opportunities for growth and people practices. Beside the employee survey, we conduct an HR assessment focusing on HR practices implemented in the organization against our global people framework standard.