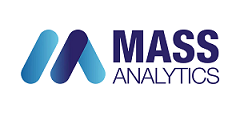 Mass Analytics earns the best place to work certification for 2023
London, August 10th 2023 | Mass Analytics, a software solution provider with a focus on Marketing Effectiveness measurement, has been recently recognized as one of the best places to work for 2023. This acknowledges the company's commitment towards fostering an environment and culture of respect, pride amongst its employees. According to the company results, 96% of the employees said it's a great workplace compared to 79% in a typical company in the industry.
Firas Jabloun, CEO of MASS Analytics commented on this achievement "In our journey to excellence, we are grateful to all our Massians, who stand as our main assets and the driving force behind all our achievements. Their dedication, commitment, and hard work will continue to propel us towards more successes on all fronts. As a data-driven company, we highly value the insights we've gained through the certification process, and the data collected will be instrumental in enhancing our work environment and providing even better conditions for our Massians to shine.
Earning the Best Place to Work certification is an important milestone for us and a new challenge underscoring our strong commitment to continue working diligently for further improvements and successes for MASS Analytics."
Eya Guellim, HR Manager for the organization, added "We are deeply grateful for this recognition, as it reflects the collective efforts of our valued employees. Their anonymous feedback reinforces our commitment to providing a nurturing work environment where everyone can thrive and succeed. The key to our ideal work environment lies in fostering equal opportunities, teamwork, and a shared vision to achieve our goals. We will continue to prioritize our people, driving continuous improvement and maintaining the strong sense of purpose that makes our organization stand out as a great place to work."
 
Every year, the program partners with many organizations, across different industries, to help them measure, benchmark, improve their HR practices and have access to the tools and expertise they need to deliver effective and sustainable change in their organizations.
For more information about Mass Analytics, visit www.mass-analytics.com
About the Best Places to Work Certification
Best Places to Work is an international HR certification program providing employers in different countries the opportunity to learn more about the engagement and satisfaction of their employees and honor those who deliver an outstanding work experience with the highest standards in regards to the HR practices. Join our community on LinkedIn, Twitter, and Facebook.
For more information, please visit www.bestplacestoworkfor.org