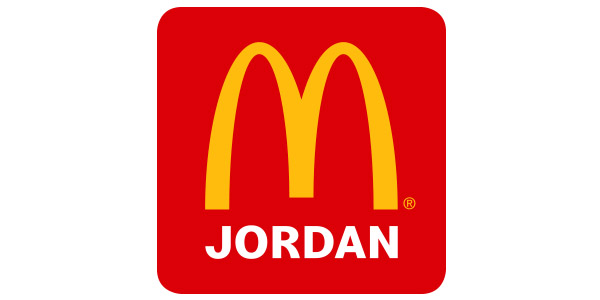 McDonald's Jordan earns the Best Place to Work certification in Jordan for 2023
Amman, Jordan 18th July 2023 - McDonald's Jordan has been recently recognized as one of the best places to work in Jordan. Best Places to Work is an international HR certification program providing employers in different countries the opportunity to learn more about the engagement and satisfaction of their employees and honor those who deliver an outstanding work experience with the highest standards in regard to working conditions.
McDonald's Jordan has interesting stats/feedback from employees about why they rate the organization highly.
"At McDonald's Jordan, we believe that our employees are the heart and soul of our business. We prioritize their growth, well-being, and job satisfaction, creating a supportive environment where they can thrive and excel. We are proud to be recognized as one of the best places to work in Jordan, and this achievement is a testament to the dedication and commitment of our incredible team." said Ahmad Armoush, Chairman of McDonald's in Jordan.
"At McDonald's Jordan, we strive to cultivate a culture of inclusivity, teamwork, and continuous learning. We invest in our employees' professional development, offer competitive benefits, and foster a positive work-life balance. Our aim is to create an environment where everyone feels valued, empowered, and inspired to reach their full potential. Being certified as the best place to work in Jordan is a reflection of our unwavering commitment to our employee's success and well-being." said Taher Al titi, HR Manager.
Every year, the program partners with many organizations, across different industries, to help them measure, benchmark, improve their HR practices, and have access to the tools and expertise they need to deliver effective and sustainable change in their organizations.
About McDonald's Jordan
McDonald's Jordan, with a workforce of 3,100 employees, not only focuses on being a great place to work but also provides special employment programs. These programs include opportunities for university students as well as individuals with special needs and Down syndrome. By offering these programs, McDonald's Jordan demonstrates its commitment to inclusivity and equal employment opportunities for diverse individuals.
One of the noteworthy achievements of McDonald's Jordan in the past year is the revision and improvement of various employee benefits and compensation aspects. The company has made updates to the salary scale, incentives, insurance coverage, and transportation facilities, all aimed at enhancing the overall employee experience. These enhancements reflect McDonald's Jordan's commitment to prioritizing the well-being and satisfaction of its employees.
About the Best Places to Work Program
Best Places to Work is a global HR certification program recognizing leading workplaces around the world. Our proprietary assessment analyzes the organizations attractiveness through a two-step process focusing on 8 Workplace factors including culture, leadership, opportunities for growth and people practices. Beside the employee survey, an HR assessment is conducted focusing on evaluating the organization HR practices against the best standards.