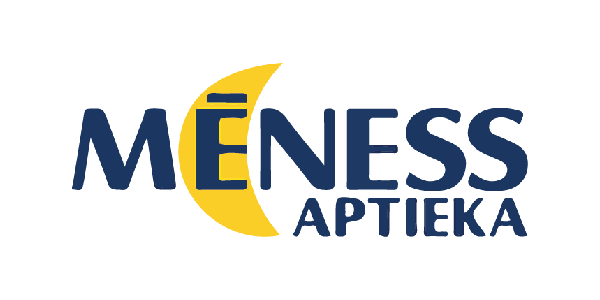 Meness Aptieka earns the Best Place to Work certification in Latvia for the second consecutive year
Riga, September 13th 2023 - Mēness Aptieka, the largest pharmacy brand in Latvia, has earned the best place to work certification in Latvia for the second consecutive year.  This year, over 72% of employees said it's a great placed to work, which is 5 points higher than the average of Latvian companies. Mēness Aptieka has made building a positive, high-performance culture a part of key business priorities for the past coupe of years. The company has implemented employee engagement initiatives, increased development opportunities and updated benefits, onboarding, and performance management practices.
In a statement from Vilma Druliene, CEO of the organization, she said "For the second time, "Mēness aptieka" receives the international award for the best workplace in Latvia. We are a stable, modern pharmaceutical company, loved and valued by our customers and employees. Caring for the professional growth of our pharmacists is an important part of our sustainability journey. Together we learn, collaborate and continue to improve our daily processes and work environment. We take care of our customers and the whole community in a responsible way. The recognition we have received is motivation for further improvement and growth"
Baiba Pedraudze, head of HR commented on this achievement "Mēness aptieka" has received the internationally recognized best workplace certificate thanks to our employees and managers. Teamwork and continuous development are our strength, both in our daily work, additional training and improvement of various processes. We base our daily work on the values such as care, responsibility and knowledge"." 
Every year, the program partners with many organizations in Baltics, across different industries, to help them measure, benchmark, improve their HR practices and have access to the tools and expertise they need to deliver effective and sustainable change in their organizations.
About the Best Places to Work Certification Program
Best Places to Work is an international certification program, considered as the 'Platinum Standard' in identifying and recognizing top workplaces around the world, providing employers the opportunity to learn more about the engagement and the satisfaction of their employees and honor those who deliver an outstanding work experience with the highest standards in regards to working conditions. 
For more information, please visit www.bestplacestoworkfor.org