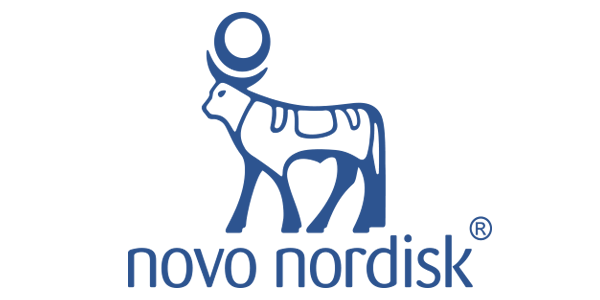 Novo Nordisk South Africa earns the Best Place to Work and the Best Place to Work for Women in 2023
Johannesburg, April 24th, 2023 :  Novo Nordisk South Africa, an affiliate of the global healthcare company with a century of innovation and leadership in diabetes care, has been recently recognized as one of the best places to work in South Africa for third year in row. In addition, this year the company achieved the Best Place to Work for Women recognizing the organization's inclusive culture where women employees are given the opportunity to reach their full potential and being represented throughout the workforce and the management team. 
 
Best Places to Work is an international certification program, considered as the 'Platinum Standard' in identifying and recognizing top workplaces around the world, provide employers the opportunity to learn more about the engagement and the satisfaction of their employees and honor those who deliver an outstanding work experience with the highest standards with regards to working conditions. 
In a statement from Sara Norcross, Vice President & General Manager of Novo Nordisk South Africa, commented "This year's certification means a great deal to all of us at Novo Nordisk, it gives us more to celebrate while we are in a year-long celebration marking our centenary. Having received this recognition for 3 consecutive years is telling of the work we put into building an open, honest and progressive organization where all our people feel heard, appreciated and included. The work is continuous and we hope to keep making Novo Nordisk one of the best places to work in South Africa. 
 
We believe that inclusion is intentional, and so receiving the Best Places to Work for Women is an exceptional achievement for us, and speaks to all the work we do in our Diversity, Inclusion and Equity initiatives and policies. A great best place to work is created by the people, for the people and our people are committed now more than ever to live our purpose in driving change to defeating diabetes and other serious chronic diseases.   
Zanele Mkwanazi, People and Organisation Director, said "This accolade is for every single employee in Novo Nordisk South Africa as we all collaborate to ensure that our organisation continues to be the Best Place to Work. To be recognised three years in a row as a Best Place to Work is a testament of the work that we put in as an organisation in ensuring that the work place is safe, affirming and enjoyable. 77% of the Novo Nordisk South Africa staff is made up of women, so to also be recognised as a Best Place to Work for Women is particularly special for us as we continue our journey of Diversity, Equity and Inclusion to benefit all employees. We are excited about this certification as it gives our Leadership Team another opportunity to listen to our colleagues, benchmark externally and prioritise specific areas of improvement."
Novo Nordisk South Africa is a great example of high-performance workplace culture that ensures every decision, activity and policy supports the learning, well-being and personal growth of all the employees in the organization. During the assessment, all the employees participated in the survey testifying the company's people-centric policies and best-practices which helped it earn the 'Employer-of-Choice' recognition.
The Best Places to Work Certification is one of the most prestigious achievements for any organizations across the globe. For an organization to get certified, the company needs to achieve at least an average of 70% or more in the employee survey and the people / culture questionnaire.  Serving businesses, nonprofits and government agencies for years, our culture insight platform empowers leaders with the feedback, real-time reporting, and insights they need to make strategic people decisions.  
For more information about the program, visit www.bestplacestoworkfor.org