Quick facts -

abbvie - romania
Business Activity:

Pharmaceutical industry

Year established:

2013

Number of employees:

110

Website: http://www.abbvie.com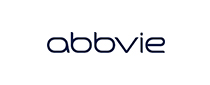 abbvie - romania
We are 25,000 people focused on developing new products and new ways to help people manage some of the most serious health conditions. We are scientists, researchers, communicators, manufacturing specialists, and regulatory experts. We also are parents, brothers, sisters, friends, community leaders, volunteers, and more. We have a lot in common with the people we serve, and we come together every day to create, discover, and deliver new ways to improve people's health.
AbbVie began as the pharmaceutical leader, Abbott, which was founded in 1888 by Chicago physician, Dr. Wallace Abbott. Since then, Abbott has evolved to become a global healthcare leader, delivering innovative pharmaceutical, nutritional, diagnostic, and medical products to people in more than 150 countries.
On January 1, 2013, AbbVie was founded, a global biopharmaceutical company with the focus and capabilities to address some of the world's greatest health challenges. AbbVie has the stability, resources, expertise, and passion to discover, develop, and bring to market groundbreaking science to solve the biggest health problems that face the world today and tomorrow.
POINTS OF EXCELLENCE
Great working environment
Open door policy
Company culture - Good work environment - Benefits and salary package - Possibility to develop and progress - Respect for the employees
Testimony
I believe that the organization look up for his employees, encouraging them to grow, to have a personal balanced life and supporting them in their activities