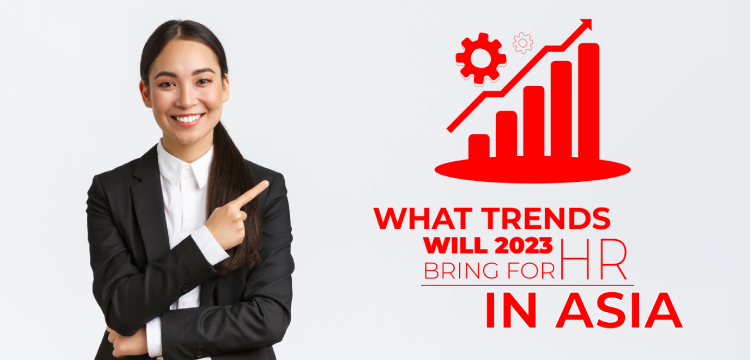 What trends will 2023 bring for HR in Asia?
Wed, March 15th, 2023 - 9:00AM

(GMT+8)

60 minutes
The HR evolution in Asia has been on for more than two years now. Many had hopes of leaving the pandemic behind and moving on with their regular HR operations as before. But little did they know, there was something else in store. The Covid-19 pandemic gave rise to a new jargon of words that would describe the new reality of work. Remote work, hybrid work, back to office, Covid-19 policies, social distancing, and much much more.
According to our latest survey across the region, 24% of employers surveyed said that they would expect their HR teams to work remotely for the foreseeable future, while 65% would expect a hybrid work arrangement, and 8% would expect HR to work in the physical office all the time.
During this webinar, we will discuss the trends for 2023.
What you'll learn
HR teams to work in a hybrid capacity
Increased demand for talent acquisition specialists
Companies with hybrid work models are given preference
Speakers
Register for the webinar
Past event