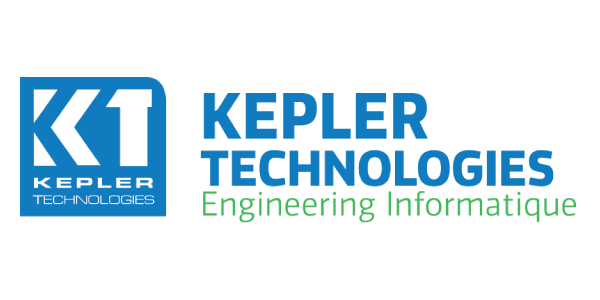 Kepler Technologies certifié « Best Place to Work » en Algérie pour les années 2023 / 2024
Alger le 3 Juillet 2023 - Kepler Technologies, Fintech algérienne créée en 2011, a été récemment certifié parmi les meilleurs employeurs en Algérie en 2023. La certification « Best Places to Work » est décernée aux entreprises les plus performantes en matière de conditions de travail et récompense la grande confiance accordée par les collaborateurs à leur management.
Lors de l'évaluation, 98% des collaborateurs recommandent l'entreprise. Ces résultats illustrent les diverses actions engagées par l'entreprise pour attirer, retenir et fidéliser les collaborateurs et les accompagner dans leur développement personnel et professionnel.  
Dans une déclaration Abdelkader SALHI, Co-fondateur de l'entreprise « La certification Best Place To Work a permis à Kepler de concrétiser plusieurs années d'effort et d'investissement sur ce que l'on considère comme la pierre angulaire de la croissance et de la réussite : à savoir les collaborateurs, les membres de notre grande famille. Chez Kepler nous sommes fiers d'offrir une vraie plateforme d'apprentissage et d'évolution professionnelle aux informaticiens algériens, jeunes et moins jeunes.» 
Chaque année, le programme évalue la qualité de vie au travail de plusieurs entreprises en Algérie grâce à une méthodologie rigoureuse et transparente. D'abord, une évaluation RH compilant l'ensemble des pratiques managériales au service du bien-être au travail et une deuxième évaluation anonyme adressée aux collaborateurs autour de 8 thématiques incluant la culture de l'entreprise, le leadership du management, les opportunités d'apprentissage et les pratiques RH.
Pour plus d'information, visitez www.bestplacestoworkfor.org
Contact Media : Hamza Idrissi | hamza@bestplacestoworkfor.org | Tel : +213 556 47 96 67