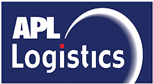 APLLogistics earns the Best Place to Work certification in Bangladesh for 2023
Dhaka, Bangladesh Nov 21st, 2023 | APL Logistics, provider of innovative global supply chain solutions has been recently recognized as one of the best places to work in Bangladesh. Best Places to Work is an international HR certification program providing employers in different countries the opportunity to learn more about the engagement and satisfaction of their employees and honor those who deliver an outstanding work experience with the highest standards regarding working conditions.
"Our success is a testament to the passion and dedication of our team. We believe that our people are our greatest asset, and we are committed to creating a work environment where they can thrive. This means investing in their professional development, providing them with the resources and support they need, and fostering a culture of innovation and collaboration," said Jerome Joseph, HR Director, Asia.
"We are extremely proud of our achievement and will strive to continually improve our people practices that in turn increase the satisfaction of our customers, shareholders, suppliers, and society at large. I would like to take this opportunity to thank our entire team for making this happen," said Farida Yesmin, Country Head, Bangladesh.
Every year, the program partners with many organizations, across different industries, to help them measure, benchmark, and improve their HR practices and have access to the tools and expertise they need to deliver effective and sustainable change in their organizations.
About APL Logistics
APL Logistics is a global supply chain logistics provider offering solutions such as Order Management, Distribution and Fulfillment, Customs Brokerage, and Transportation. With over four decades of experience, APL Logistics offers innovative, end-to-end supply chain solutions across various industries, including Automotive, Consumer, Industrial, and Retail markers. With a strategic balance of world-class account management teams, proprietary digital solutions, and an extensive network, APL Logistics' Order Management enables global businesses to stand out, adapt faster, and execute more efficiently than their competitors.
The APL Logistics group of companies has a global network covering all major markets and is backed by a multinational workforce. APL Logistics Ltd is a member of the Kintetsu World Express group, a global logistics services provider. For more information visit www.apllogistics.com and connect with us on LinkedIn, Instagram, and YouTube.
About the Best Places to Work Program
Best Places to Work is a global HR certification program recognizing leading workplaces around the world. Our proprietary assessment analyzes the organizations attractiveness through a two-step process focusing on 8 Workplace factors including culture, leadership, opportunities for growth and people practices. Besides the employee survey, an HR assessment is conducted focusing on evaluating the organization's HR practices against the best standards.
Linked : https://www.linkedin.com/company/best-places-to-work-program
Twitter : http://www.twitter/bptw4
Facebook : https://www.facebook.com/bptw4all
For more information, please visit www.bestplacestoworkfor.org