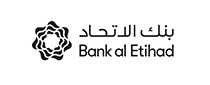 Bank al Etihad earns the Best Places to Work certification in Jordan for 2023
Amman, April 12th 2023 - Bank al Etihad, a leading bank in Jordan, has been recently recognized as one of the best places to work for in Jordan. Best Places to Work is an international HR certification program providing employers in different countries the opportunity to learn more about the engagement and satisfaction of their employees and honor those who deliver an outstanding work experience with the highest standards in regards to working conditions.
This certificate is a reflection of the bank's constant investment in the its employees
This certificate demonstrates Bank al Etihad's belief that its employees are invaluable to its success, and emphasizes the bank's commitment to fostering a supportive workplace culture characterized by inclusivity and empowerment. Furthermore, receiving this certificate will catalyze the bank to continue investing in its employees' professional development, as Bank al Etihad strives to create a workplace that inspires and enables its workforce to thrive.
In today's challenging workplace, employees are constantly being asked to adapt, improve and learn new skills. With the implementation of the best practices, Bank al Etihad has been able to establish its culture of trust, transparency, innovation, and engagement. This achievement is a true recognition of that culture.
Every year, the program partners with many organizations in Jordan, across different industries, to help them measure, benchmark, improve their HR practices and have access to the tools and expertise they need to deliver effective and sustainable change in their organizations.
The program is partnering with Partner for Good (PfG) a Jordanian non-profit that is deeply committed to women and youth economic empowerment and driven by a vision of a world where people have the opportunity to live and prosper with dignity. PfG's interventions are driven by four central themes: entrepreneurship and employment support, poverty alleviation, women empowerment, and mitigating climate change.
About Bank al Etihad
Bank al Etihad is a Jordanian banking and financial institution that has been operating for 41 years. 
Bank al Etihad offers a growing network of branches and ATMs that are spread across the Kingdom. The bank also owns a central exchange unit, a financial brokerage company (Etihad Brokerage), and a financial leasing company (Etihad Financial Leasing). It is a member and a strategic partner of the Board of Directors of the National Bank in Palestine. It also owns a controlling stake in Safwa Islamic Bank.
For more information, please visit: www.bankaletihad.com
About the Best Places to Work Program  
Best Places to Work is a global HR certification program recognizing leading workplaces around the world. Our proprietary assessment analyzes the organizations attractiveness through a two-step process focusing on 8 Workplace factors including culture, leadership, opportunities for growth and people practices. Beside the employee survey, an HR assessment is conducted focusing on evaluating the organization HR practices against the best standards.
For more information, please visit www.bestplacestoworkfor.org