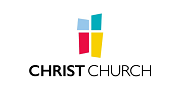 Christ Church achieves the Best Place to Work certification for 2022
Rockaway, NJ, April 5th 2023 - Christ Church, non-denominational, multicultural church that is home to thousands of diverse families, has recently been recognized as one of the best places to work for 2022. This acknowledges the organization's commitment towards fostering an environment and culture of engagement, trust and pride among its employees. According to the results, 70% of the employees are recommending the organization compared to 65% in a typical organization across the US.
Considered as the platinum standard for defining great workplaces, the best place to work certification follows a thorough and independent analysis around 8 workplace factors, providing employers the opportunity to assess their people practices and learn more about the employee experience and honour those who deliver an outstanding work experience with the highest standards focusing on people practices. 
Commenting on this achievement, Lead Pastor, David D said "Being certified as "One of the Best Places to Work" in the USA by our own multi-generational team is most encouraging.  It motivates me to work even harder to achieve our collective potential as an organization whose mission is to unite people to God and people to people "
Natacha Clesca, CFO commented as well "We have some of the most amazing and incredible talent on our staff.  Therefore, we strive really hard to ensure we create an environment where they feel they can express themselves and contribute to a much bigger purpose than if they tackled it alone.  We are honored and happy that our Christ Church Team has chosen us as one of the Best Places to Work in the US." 
Every year, the program partners with many organizations, across different industries, to help them measure, benchmark, improve their HR practices and have access to the tools and expertise they need to deliver effective and sustainable high performing culture.
About the Best Places to Work Program 
Best Places to Work is the most definitive 'Employer of Choice' certification that organizations aspire to achieve. The program certifies and recognizes leading workplaces in many countries around the world with its proprietary assessment that analyses an organisation's attractiveness through a two-step process focusing on 8 Workplace factors. Join our community on LinkedIn, Twitter, and Facebook.
For more information, please visit www.bestplacestoworkfor.org