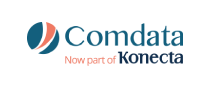 Comdata awarded the Best Place to Work Certification in Albania for fourth consecutive year
TIRANA, Albania, June 21st, 2023 - Comdata Albania, an affiliate of the leading global service provider in Customer Interaction and Process Management, has been officially recognized as one of the best places to work in Albania for 2023. The company certification was based on the assessment results in which 83% of employees called Comdata a great place to work, compared to a local benchmark of 71% for a typical BPO organization in Albania. This achievement is a testament to Comdata's consistent focus on creating an environment in which employees are able to thrive and advance. The company has built, and takes pride in nurturing a culture that is characterized by transparency, access to leadership, and the freedom for employees to take full ownership of their work.
Best Places to Work is an international certification program, considered as the 'Platinum Standard' in identifying and recognizing top workplaces around the world, providing employers the opportunity to learn more about the engagement and the satisfaction of their employees and honour those who deliver an outstanding work experience with the highest standards in regards to working conditions.
Marco Besso, Business Unit Director & Country Manager Comdata Albania commented on this achievement "This remarkable achievement is a proof of evidence of the unwavering dedication of our employees and our commitment to providing a remarkable workplace experience. Furthermore, with the recent combination of Comdata and Konecta, we are now able to bring even more value to Albania. This integration is expanding our capabilities and resources, allowing us to continue delivering exceptional services to our clients and customers. It's a new opportunity for us and our people!"
Fabio Coi, Head of HR Albania, Romania, and Global Clients Division in Romania said "This recognition, received for the 4th time in a row, reaffirms our commitment to providing one of the highest working standards in the Albanian market. The company has combined with Konecta in 2022 bringing to life a global leader with more than 130,000 passionate employees across 4 continents and 24 countries, further strengthening our ability to offer our team members one of the healthiest organisational cultures in Albania."
Every year, the program partners with many organizations in Albania, across different industries, to help them measure, benchmark, improve their HR practices and have access to the tools and expertise they need to deliver effective and sustainable change in their organizations.
For more information, visit www.bestplacestoworkfor.org