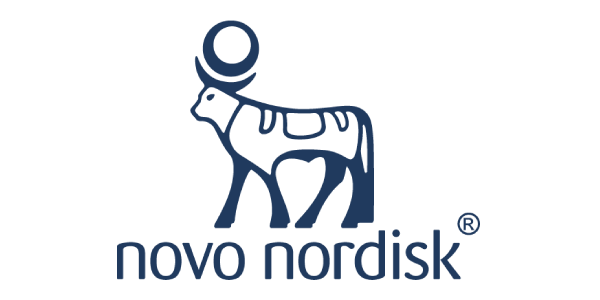 Novo Nordisk awarded the Best Place to Work Certification in Iraq for 2023
Baghdad September 23rd 2023: Novo Nordisk Iraq, an affiliate of the global healthcare company with more than 90 years of innovation and leadership in diabetes care, has been officially recognized as one of the best places to work in Iraq for 2023. The company received outstanding scores across several aspects of their workplace such as leadership, organizational culture and corporate responsibility resulting in its recognition among the employers of choice in Iraq. Moreover, 97% of employees are recommending the organization as one of the best employers in the market.
Best Places to Work is an international certification program, considered as the 'Platinum Standard' in identifying and recognizing top workplaces around the world, providing employers the opportunity to learn more about the engagement and the satisfaction of their employees and honour those who deliver an outstanding work experience with the highest standards in regards to working conditions.
In a statement from Ali Bengi, Vice President & General Manager for Novo Nordisk Iraq "We are honoured to be named as one of the Best Places to Work in Iraq. Our purpose is to drive change to defeat serious chronic diseases and by living this purpose we aim to make a positive difference in patients' lives every day. Our employees are playing a key role in living Novo Nordisk's purpose and in serving patients. And creating a healthy and engaging work environment is always one of our top priorities"
Meanwhile, Aydogan Cantimur, Head of People & Organization said "In Novo Nordisk, we are committed to offer life-changing careers for all our of colleagues, which is possible if we're continuously able to evolve our workplace and create the best employee experience by implementing to the point and innovative HR practices. We are very proud to be recognized as a Best Place to Work in Iraq for the second time, passing through the years in which our colleagues have to manage more uncertainties/challenges than ever. It gives us the impression that we're on the right track to be a sustainable employer in being the best in market" 
Every year, the program partners with many organizations in Iraq, across different industries, to help them measure, benchmark, improve their HR practices and have access to the tools and expertise they need to deliver effective and sustainable change in their organizations. The certification provides a valuable benchmark for employees and reinforces the company's commitment to retaining and attracting the best talent to serve its clients locally and internationally.
For more information about the program, visit www.bestplacestoworkfor.org
Contacts : Maria Mercedes | maria@bestplacestoworkfor.org | +44 208 895 6562