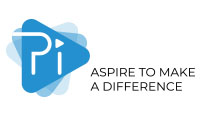 Pi Pharma Intelligence earns the Best Place to Work Certification in Jordan for 2023
Amman, Jan 19th 2023 :  Pi Pharma Intelligence, a pharma intelligence company providing reliable pre-marketing insights into drug research, development, regulatory approvals, patents, manufacturing and market access, has been recently recognized as one of the best places to work in Jordan for 2023. Pi Pharma Intelligence outperformed the engagement index with its unique culture, robust professional development, and commitment to employee recognition and appreciation. Some of the assessment results include:
100% of employees said the company is an employer of choice, reflecting its commitment to fostering a high-performance culture.
Best Places to Work is an international certification program, considered as the 'Platinum Standard' in identifying and recognizing top workplaces around the world, provide employers the opportunity to learn more about the engagement and the satisfaction of their employees and honor those who deliver an outstanding work experience with the highest standards with regards to working conditions. 
Commenting on this achievement Saif Alabbadi, Chief Human Resources Officer said "Being recognized as a best place to work is a true honor, and it is a reflection of the positive culture we have built at our company. We are thrilled to have received this award, which acknowledges the efforts we have made, since establishment of the company, to create an inclusive and supportive work environment. Our team members are our greatest asset, and we are committed to providing them with the resources and support they need to succeed. We are grateful for their hard work and dedication, and are proud to be a place where they can thrive and be their best selves"
This year, the program is partnering with "Partner for Good", a Jordanian non-profit organization focusing on supporting local organizations through projects related to Community Engagement, Enterprise support, Micro Financing, Women Empowerment, child protection, youth empowerment, good governance, and workforce development. 
About the Best Places to Work program
Best Places to Work is a global certification program that recognizes leading workplaces in many countries around the world. Our proprietary assessment analyzes a company's attractiveness through a two-step process focusing on 8 Workplace factors including culture, leadership, opportunities for growth and people practices. Beside the employee satisfaction survey, we conduct an HR assessment focusing on HR practices implemented in the organization against our people framework standard proven to deliver market-leading revenue and increased innovation. For more information, please visit www.bestplacestoworkfor.org