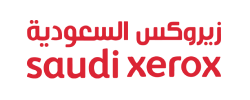 Saudi Xerox earns the Best Place to Work certification in Saudi for 2023
Riyadh, May 25th 2023 - Saudi Xerox is a joint venture between Xerox and Olayan Saudi holding company, it has recently been recognized as one of the best places to work in Saudi for 2023. The certifications recognizes organizations that have created a work environment which fosters a highly engaged team. To achieve recognition, Xerox Saudi was assessed by surveying employees about topics including employee wellbeing, organizational agility, engaging leadership, compensation and benefits programs.
Best Places to Work is an international certification program, considered as the 'Platinum Standard' in identifying and recognizing top workplaces around the world, providing employers the opportunity to learn more about the engagement and the satisfaction of their employees and honor those who deliver an outstanding work experience with the highest standards in regards to working conditions. 
In a statement from Mehmet Sezer, General Manager, he said "I am truly proud of this result, not only because it is based on anonymous responses collected from our valued employees, but also for the contributions of the individuals that have played an important role in achieving all our goals, and I'm sure we will keep doing it ." 
Abdulrazzak Hussain, ICT VP, Olayan Saudi Holding Company, commented on this achievement "This award recognizes the contribution of every single one of our employees, I'm proud that they have consistent and positive experience with their coworkers and leaders"
Every year in Saudi, the program partners with many organizations, across different industries, to help them measure, benchmark, improve their HR practices and have access to the tools and expertise they need to deliver effective and sustainable change in their organizations.
About the Best Places to Work Program 
 
Best Places to Work is the most definitive 'Employer of Choice' certification that organizations aspire to achieve. The program certifies and recognizes leading workplaces in many countries around the world with its proprietary assessment that analyzes a company's attractiveness through a two-step process focusing on 8 Workplace factors. Join our community on LinkedIn, Twitter, and Facebook.
For more information, please visit www.bestplacestoworkfor.org