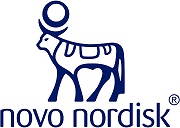 Novo Nordisk Tunisie classé en première position parmi les entreprises certifiées « Best Place to Work» en 2022
Tunis le 12 Mai 2022 - Novo Nordisk Tunisie, filiale d'une multinationale de soins de santé avec 99 ans d'innovation et de leadership dans les soins du diabète, a été récemment certifié parmi les meilleurs employeurs en Tunisie pour l'année 2022. La certification « Best Places To Work » est décernée aux entreprises les plus performantes en matière de conditions de travail et récompense la grande confiance accordée par les collaborateurs à leur management. La certification repose sur des évaluations adressées aux collaborateurs et à l'équipe dirigeante de l'entreprise.
Dans une déclaration de Lydie ROUX, directrice générale de Novo Nordisk Tunisie « Novo Nordisk a des valeurs très forte, centré autour du patient mais aussi autour de ses collaborateurs. Nous sommes conscients que nous ne pouvons pas bien servir l'un si nos équipes ne sont pas satisfaites. Fort de cet état d'esprit, nous construisons en Tunisie un environnement fait d'authenticité, d'honnêteté et de confiance entre nous. Nous sommes conscients que le développement de nos collaborateurs crée de la richesse : non seulement pour eux personnellement, mais aussi pour les patients. Nous faisons grandir et s'épanouir nos collaborateurs et faisons beaucoup de chose pour créer un environnement de travail motivant. Les résultats de ce best place to work représente une reconnaissance de nos valeurs fortes intrinsèques. Cette reconnaissance nous motive au plus haut point et nous allons continuer à faire en sorte de rester un employeur de choix pour la Tunisie »
Le programme de certification « Best Places to Work » est organisé en Tunisie depuis 7 ans et Il vise à rendre hommage aux entreprises qui se distinguent par la qualité des politiques et des pratiques RH et l'expérience collaborateur. Malgré le contexte difficile marqué par la pandémie durant ces deux dernières années, Novo Nordisk s'est illustré à travers les diverses initiatives engagées en faveur de ses collaborateurs.
« Aucune entreprise ne prospère sans l'impulsion de ses collaborateurs. Être certifiées Best Place to Work confirme cette vision et entraine les entreprises à développer des leviers d'actions pour renforcer durablement le cadre de travail de l'ensemble de leurs équipes » a déclaré Hamza Idrissi, responsable du programme en Tunisie.
A propos du programme "Best Places To Work"
Best Places To Work est un programme international de certification qui récompense les meilleurs employeurs dans différents pays. L'évaluation repose sur l'analyse de l'attractivité d'une entreprise grâce à un processus en deux étapes axées sur 8 dimensions autour de la culture de l'entreprise, le leadership du management, les opportunités d'apprentissage et les pratiques RH. Rejoignez notre communauté sur LinkedIn, Twitter et Facebook.
Pour plus d'information, visitez www.bestplacestoworkfor.org