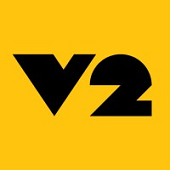 V2 Digital earns the Best Place to Work certification for 2023
Sydney, Oct 17th 2023 - V2 Digital, a transformation consultancy firm, has recently been recognised as one of the best places to work in Australia for 2023. During the assessment, V2 Digital achieved outstanding results in a number of areas, and remains committed to using the feedback to continue fostering a culture where all employees can meaningfully contribute and reach their potential.
To achieve recognition through the Best Places to Work Program, V2 Digital was assessed by surveying employees about topics including leadership, HR practices, compensation, benefits, culture and career development opportunities. 
Best Places to Work is an international certification program, considered as the 'Platinum Standard' in identifying and recognising top workplaces around the world, providing employers the opportunity to learn more about the engagement and the satisfaction of their employees and honor those who deliver an outstanding work experience with the highest standards in regards to working conditions. 
In a statement from Craig Howe, CEO of V2 Digital "We're immensely proud of our Best Places to Work certification, which reflects V2 Digital's commitment to delivering a positive employee experience. By embedding a supportive leadership team, providing career growth opportunities, fostering collaboration and teamwork and giving back, we're continually creating a thriving workplace built on trust. At our core is a focus on continuous improvement, which we call #VersionUp. It is a culture of learning and empowerment, making a positive impact on our clients, our people, and our communities. It's wonderful to already be recognised as one of the Best Places to Work in Australia, and it's only the beginning for V2!" 
For more information, please visit www.bestplacestoworkfor.org  
Contacts : Maria Mercedes | maria@bestplacestoworkfor.org | +61 2 8880 5769