How First Bank is supporting the Managers and Directors to drive a healthy work environment
Learn how the leadership team of First Bank Romania is supporting the Managers and Directors to drive a healthy work environment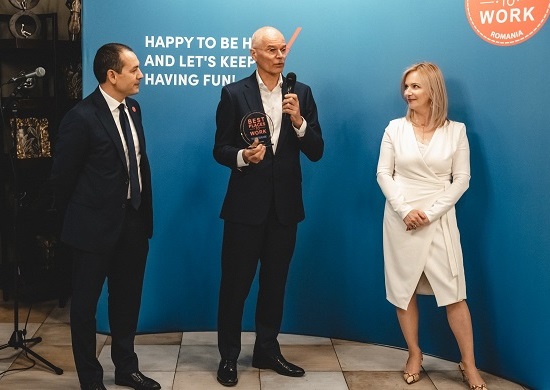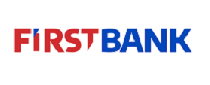 FirstBank is a stand-alone Romanian bank owned by JC Flowers, American Private Investment Fund. Its operations started by taking over the former Piraeus Bank back in 2019. Since then, it embarked into a deep transformation of its operations, practices, leadership and people base. "Digital with a human touch" is our promise to our customers, which engages our almost 1000 employees into delivering high quality services while maintaining a close and dedicated relationship among each other and with our customers
---
Location

Romania

Headcount

1000

Industry

Banking / Finance

Website
First Bank, a leading financial institution in Romania, has been recently recognized as one of the best places to work for 2023. First Bank is the first financial institution recognized as one of the best places to work in Romania for 2023 and one of the 30 organizations recognized across the country.
How are you engaging your employees?
We carefully select and develop our Managers and Directors who are the main drivers for a healthy climate. Their approach to managing people is groomed by development programs and by an effective team of HR Business Partners. We carefully listen to our employees' opinion, communicate often and are not afraid to address all issues in an honest manner. We measure engagement in all its dimensions and take action to improve what we hear is less optimal; when we cannot, we engage into dialogue with our colleagues to share perspectives and eventually find solutions together. We strive to maintain transparency and clarity in our direction, values and organizational expectations through management systems as well as through our internal relationships
Our leadership understands the importance of a good engagement level and holds management accountable for how they guide our people journey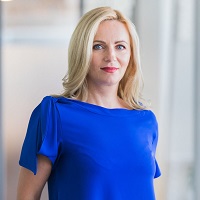 Andreea Mihnea
HR Director
What are the biggest HR challenges today in the Romanian banking sector?
The brain drain to other sectors, the fatigue with ever increasing regulation and compliance, inflation.
What learning opportunities are you offering to your employees?
We have e bottom-up approach whereby our employees can chose their own development journeys and certifications in alignment with management. We invest in Learning and Development as a differentiator on the Banking market and we focus both on technical abilities, relationship skills, collaboration and managerial development. Digital skills and literacy as well as Design Thinking are among the directions where we encourage our people to grow. We also use a team dynamic improvement psychometric tool that focuses on key individual drivers that contribute to effective teaming and self-development. Obviously, the mandatory regulatory and compliance training are a must in our industry so that our people are up to speed with requitements and changes in the industry.
How was your certification journey with the Best Places to Work program?
We realized at the beginning of 2023 that we have achieved most milestones we had planned in the last three years as employer. We started from a minimal base of HR practices, mostly focused on the administrative function of HR and built progressively an organization where best in class Human Resource management practices became the norm and adopted completely. It took three full years to get here and it was time to test our maturity level with an external benchmark.
We had already put in place benchmarking mechanisms for engagement, on 14 dimensions but engagement is only one aspect of a healthy organization, we wanted to test our People organization fully. We found BPTW in February and then we moved very fast afterwards. We completed the pre-assessment before engaging our whole population into the survey, we got onboard our Leadership on this idea and we just followed the steps the BPTW team indicated. They have been a great partner in this journey. We are now discussing with each director the feed-back on their area and, despite the very good results, we find lots of things to learn and improve.
What advice would you give someone looking to implement the certification process for his/her own organization in Romania?
We often have a different perception of our work in HR versus what people may think and feel. Therefore, it might be risky to engage your whole organization into this endeavor if you do not really know your employee experience. Take the pre-assessment and then discuss with some of your key employees about the chances they see for the company to reach the required certification level.
And most of all, trust your own instinct on the likelihood of the success of the certification. I am a believer, in people and an things that are done properly and I knew we had done a thorough work during this years and that we stood a fair chance to be certified. In case we had failed, at least we would have had a clear improvement starting point of a plan.
Looking back almost four years ago, FirstBank did not strike any candidate as the place to be, nor was it the type of organization that could promise much to a new joiner.
What it had though was a strong strategic ambition and a lot of potential driven by the quality of people inside and who joined in time. These were the seeds for the success of our journey from a neutral employer to a "best place to be". Between then and now, our workplace has been like a movie set: intense, immersive, creative and exciting. We had a clear vision of what our People organization can become, and we executed it one day at a time. Our HR team has done an exquisite job at accompanying our leadership in managing teams and growing professionals throughout these years.
This is all the more worthy of merit given that we are a stand-alone bank and all our human resources initiatives and systems were baked and delivered by us, with us. I am proud to look back at our journey and I am confident we are solid here.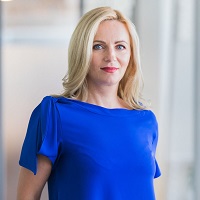 Andreea Mihnea
HR Director