How Alcon attracts the best-in-class talents in Malaysia
Alcon was certified as a Best Place to Work in Malaysia for 2 consecutive year. The company is the global leader in eye care, dedicated to helping people see brilliantly. Learn how Alcon attracts the best-in-class talents in Malaysia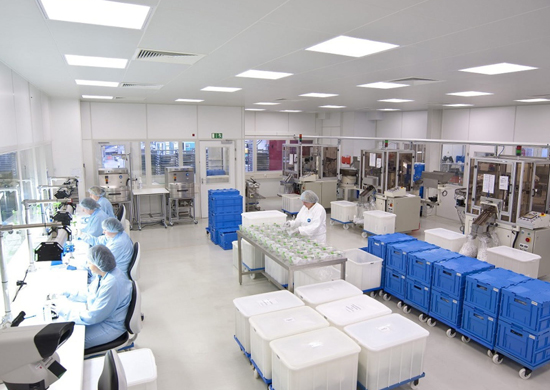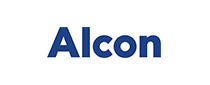 Alcon is the global leader in eye care, dedicated to helping people see brilliantly. With our 70-plus-year heritage, they are the largest eye care device company in the world – with complementary businesses in Surgical and Vision Care. Being a truly global company, they work in over 70 countries and serve patients in more than 140 countries. They have a long history of industry firsts, and each year they commit a substantial amount in Research and Development to meet customer needs and patient demands.
---
Location

Malaysia

Headcount

1000

Industry

Pharma / Health - Medical equipment

Website
APAC
Benefits
Culture
Employee experience
During the assessment, the company received outstanding scores across several aspects of their workplace going beyond the norm fostering a workplace environment built on employee commitment, teamwork, integrity, corporate citizenship and the pursuit of excellence.
In this pandemic, we learned that employers in Malaysia that consider the overall wellbeing of their employees is utmost of importance. Alcon Johor is one of the great examples, where with excellent policies and practices which support and protect employees' physical and emotional health while continuing to keep the focus on their patients' needs.
What makes the company one of the best working environments ?
Alcon is an employer of choice that attracts the best-in-class talents with comprehensive career development and growth, competitive compensation & benefit packages, conducive, clean and safe working environments, friendly and approachable leadership, and wide-ranging wellness programs which include diversity and inclusion considerations.
This recognition is truly an honor and we are truly humble to receive it. This is a testimony to an amazing work family, which we have here in Alcon Johor. They never seize to amaze me with their compassion for each other and willingness to come together to take on any challenge which is posed to the company. We always believed that we have a great team here at the site and truly wanted to foster a truly family atmosphere here... where everyone felt that they belong, look out for each other...where they felt safe and want to stay and have a career with us...and as they say what you believe will eventually come true! We are blessed with a truly amazing family!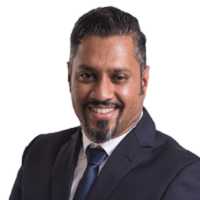 James J. Govindasamy
General Manager for Alcon Malaysia
Some activities offered to the employees
The company is building a structured Engagement Programs with a robust communication strategy & plan, put into place, which are carried out both by face-to-face and virtually, to connect with the employees who are on site and those who are working remotely :
Engagement Programs like Project Ceria (virtual and face-to-face programs) which consists of festivities celebrations, talent shows, sport & recreation, charity works, companywide bonding and cross-sites regional games to boost the engagement among the associates.
Celebrate the successes at work through eRecognization platforms such as, eTQ Cards, eBadges, Star and Gold Awards, Star Maker Award and project completion recognitions. Food or shopping vouchers as tokens of a job well done. We have our employees' pictures on our Wall of Fame and digital platforms as a recognition of their invaluable efforts.
Long Service Award to recognize the loyalty of the employees.
Bi-annual cross department bonding sessions to enhance the teamwork and collaboration between the various divisions/departments.
Digital and physical platforms available for continuous improvement ideas to be deposited while the Health, Safety & Environmental (HSE) council meetings shares important information that caters for the associates' safety, wellbeing and compliance needs.
Communication platforms created for employees' feedback such as, HSE Feedback Net, Ethics Helpline as part of the Employee Assistance Programs, Global Townhalls with global leaders, Management Walkabouts, Quarterly Town Hall meetings, Division Townhalls, Department meetings, Management meetings, Daily Toolbox meetings, individual 1:1 session, leadership forums and skip level meetings, new hire round table and casual cross management level sharing (called "Teh Tarik" Sessions).
Quarterly Employee Engagement Survey for engagement measurements and identifying area of opportunities.
Publicizing the teams achievements through via internal communication portals like Yammer, emails, Townhall meetings, TV panels and participating in external recognition celebration events.
We are truly honored being certified among the Best Places to Work in Malaysia for 2021. To receive this prestigious award during the pandemic is a testament to the commitment and dedication of our Alcon Johor family. I feel extremely proud of this achievement and our team will strive to continually improve our HR practices to enhance the satisfaction to not only our associates, their family, our customers, patients but also our society. Helping People Seeing Brilliantly is our purpose!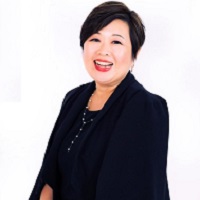 Tan, Bee Hong
HR Director for Alcon Malaysia
Learning opportunities in the organization
The company believe in developing the associates to enable them to excel in their career to drive the business forward. As the saying goes, "when we're always learning, we're always growing". The company emphasizes on the 70/20/10 Model for learning and development ensuring a positive return on training investment, for both our employees and the company. The programs include technical competency development, supervisory and management skills, as well as business know-how enhancement sessions. An annual structured training needs analysis (TNA) exercise is carried out, which in turn will derive a site annual training plan (SATP) to cater for the personal development plan for all level of employees at the site. Additionally, the company offer an education assistance program (EAP) for those who want to further their studies, a cross-site or inter-department employee exchange program (EEP), professional certification programs, mentoring and coaching sessions, overseas on-job training and external training sponsorship are also included in the plan. Thus, these ensure all the different development needs are being addressed.
The company is able to achieve an average of 88% completion rate of its SATP annually even though the site operates at a utilization rate of above 90%, this shows the importance the company places in its associates development!. Lastly, the company shows its appreciation for the continuous support from the participants, trainers, facilitators, organizers, supervisors and management team in the BUILD SKILLS efforts for the associates' growth, whenever there is a chance!