How Ooredoo Maldives celebrates employee recognition
Ooredoo, a telecommunication and digital service provider in Maldives, has been awarded the prestigious Best Place to Work certification in Maldives for 2020. Learn How Ooredoo Maldives celebrates employee recognition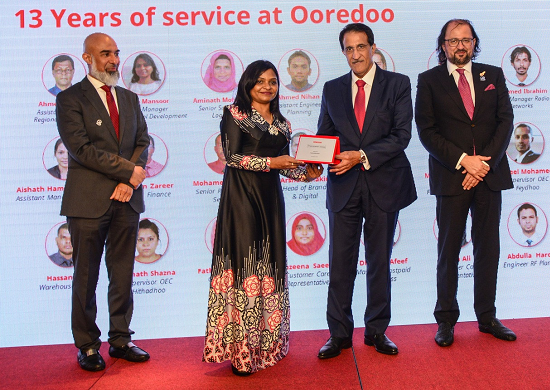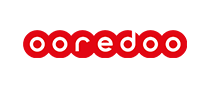 Ooredoo is a leading international telecommunications company delivering mobile, fixed, broadband internet and corporate managed services tailored to the needs of consumers and businesses across markets in the Middle East, North Africa and South-East Asia.
---
Location

Maldives

Headcount

400

Industry

Telecom

Website
APAC
Culture
Employee Wellbeing
As a community-focused company, Ooredoo is guided by its vision of enriching people's lives and its belief that it can stimulate human growth by leveraging communications to help people achieve their full potential.
Ooredoo has spread its wings in major contents of the world successfully operating in competitive markets such as Qatar, Kuwait, Oman, Algeria, Tunisia, Iraq, Palestine, the Maldives and Indonesia. Among its many achievements and accolades the company was named the'Best Mobile Operator' of the year 2013 at World Communication Awards.
During the assessments, Ooredoo Maldives received outstanding scores across several aspects of their workplace where it succeeded at cultivating an environment where teams are empowered to create excellence and every employee is excited to walk in the door each day.
The corporate culture in five words
Performance driven
Enriching
Inspiring
Motivating
Engaging
Our core values are a key part of our culture; at Ooredoo it's not just what we do but how we do it. Three core values sit at the heart of what we do, Caring, Connecting & Challenging. They define us, serve as a guide to how we work and are central to the employee & customer experience we offer. We believe that each employee contributes directly to the Ooredoo's growth and success.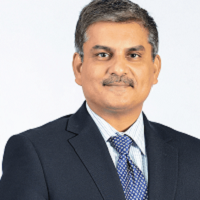 Najib Khan
CEO of Ooredoo Maldives
Some continuous learning initiatives
Ooredoo is operated by the collaboration and dedication of talented individuals, all of whom are driving Ooredoo to be the number one choice for world-class communications services in Maldives. In the face of intensifying competition, rapidly advancing technology and rising customer expectations, nothing is more important to our success than our team - and it's a team that you can be part of. At Ooredoo, we welcome the 'new' – new approaches, new knowledge, new expertise and new experiences. Some of our learning initiatives include :
Continuous leadership development interventions
Skill development on new technology
Adopted the digital way of working
Academic upscaling through Education Assistance Scheme (EAS) for our employees
Our talented, diverse and vibrant pool of employees are the key driving force behind our continued business growth and success. Our human resource strategy focuses on attracting the best talent and creating a robust employee base with a strong skillset to cater the current and future Company.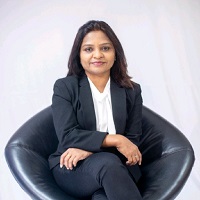 Fazna Mansoor
HR Director for Ooredoo Maldives
How the company is giving back to the community
Ooredoo Maldives' employees visited the Children's Orphanage – an annual event, where the employees spend a day with children engaging in different games and activities. The company launched a first of its kind Accelerator program - NIRU, 360-degree learning based business program for new entrepreneurs passionately working towards social change, with access to the right resources, seed funding and connecting to great mentors with valuable connections to powerful networks.
Ooredoo Maldives partnered with UNDP since 2016 to host Miyaheli - the first Social Innovation Camp in Maldives to improve our community through innovative solutions, which is followed by an itch workshop where they are trained to turn the ideas into reality.
Ooredoo Maldives donated a Smart Campus, a Digital Classroom to Maafushi Prison. The Digital Classroom can hold different courses and educational programs of different levels to build skills and prepare the detainees to reincorporate themselves in the society and for employment.
The company also launched a Digital Literacy Program for the elderly, aimed to contribute to bridge the age and gender based digital divide. Building a strong and long-lasting bond with our communities is of great importance to our team, and we continued our engagement with the public with fun and memorable annual events such as the Ooredoo Mas Race and the Ooredoo Color Run – the biggest the most colorful run in the Maldives.