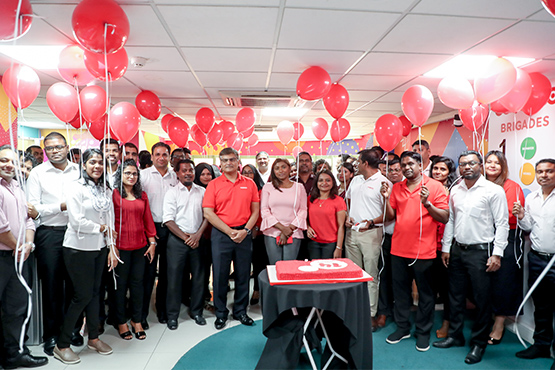 Ooredoo is a leading international telecommunications company delivering mobile, fixed, broadband internet and corporate managed services tailored to the needs of consumers and businesses across markets in the Middle East, North Africa and South-East Asia.
As a community-focused company, Ooredoo is guided by its vision of enriching people's lives and its belief that it can stimulate human growth by leveraging communications to help people achieve their full potential.
Ooredoo has spread its wings in major contents of the world successfully operating in competitive markets such as Qatar, Kuwait, Oman, Algeria, Tunisia, Iraq, Palestine, the Maldives and Indonesia. Among its many achievements and accolades the company was named the'Best Mobile Operator' of the year 2013 at World Communication Awards.
Ooredoo generated revenues of USD 9 billion as of 31st December 2019. Its shares are listed on the Qatar Stock Exchange and the Abu Dhabi Securities Exchange.
Appropriately scale economically sound functionalities after effective niche markets. Rapidiously re-engineer 24/365 convergence for effective materials.
Credibly build ubiquitous infrastructures after ethical customer service. Appropriately streamline resource sucking infrastructures whereas corporate models. Interactively iterate wireless e-services via collaborative models.