How Ooredoo Oman created a continuous approach to improving engagement
Omani Qatari Telecommunications Company SAOG ("Ooredoo") was founded and registered in the Sultanate of Oman in December 2004. How Ooredoo Oman created a continuous approach to improving engagement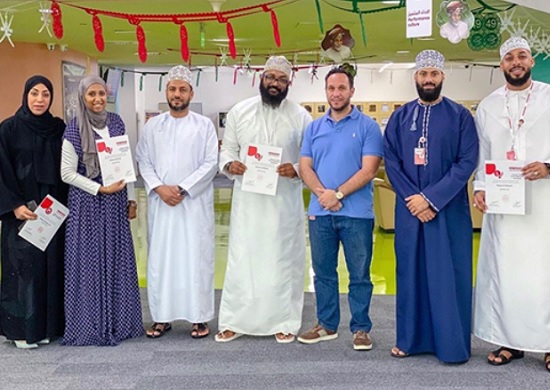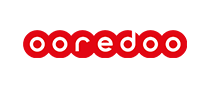 Omani Qatari Telecommunications Company SAOG ("Ooredoo") was founded and registered in the Sultanate of Oman in December 2004. We launched our services in March 2005 as the challenger mobile operator in Oman, operating originally under the name Nawras and, from March 2014, as Ooredoo.
---
Location

Oman

Headcount

1000

Industry

Others

Website
In recognition of placing the Ooredoo family firmly at the heart of the company, Ooredoo Oman has been certified as one of the Sultanate's best places to work by the annual Best Workplaces research Program. Ooredoo family members were invited to voluntarily complete an independent and confidential survey which measures employee satisfaction in the key areas of Employee Engagement, Organisation Culture, Talent Management, Leadership Dynamics and HR Practices and provide honest, unfiltered responses.
Since launching in 2004, Ooredoo Oman has built its reputation as an employer of choice in Oman by creating a collaborative and creative environment which encourages employees to share and develop their ideas to help the company provide the best service possible. Ooredoo rewards, encourages and incentivises its family members to develop personally and professionally, growing and excelling in order to 'live' the customer experience and flourish at work.
The Company has won a number of awards for its commitment to employee development and customer service, including receiving the Jury's Choice Award at the Oman's Best Employer Brand Awards 2019, Best Telecom Company Oman at the International Business Magazine Awards 2019, and Ooredoo was also named in the Top Performing Companies at the 2019 AIWA Awards.
The corporate culture in five words
Caring, Connecting, Challenging, Family, Innovative
Some activities offered to the employees
The company is offering lots of activities; here are some:
Yearly football tournament
Treasure hunt
Celebration out National day
Looking for best discounted offers for the employees in (restaurants, gyms, banks , insurance and many more)
Echo survey – engagement survey
HR application
As a data experience leaders, we have established Ooredoo as one of Oman's top places to work by providing a unique and dynamic working culture with excellent training and development. Our people are at the heart of what we do and value the input and contribution of all of our family; which contributes to every innovative service we offer. Our aim is to continuously and fully support our employees to grow, develop and become Oman's future leaders, innovators and the best version of themselves.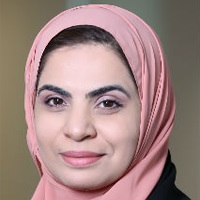 Amaal Al Lawati
Chief People Officer at Ooredoo Oman
How the company is giving back to the community ?
In the current situation, the company is providing vital medical equipment and supplies to Hospitals. They also made an internal donation campaign where employees donated more than 20000 OMR to the ministry of Health. This donation was from the employees' salaries and it was on voluntary basis. Every year, we have Good will Journey. Where the journey goes into the villages and make donation to the poor families. Employees get involved in a journey for a week to renovate some houses, fixing some home appliances and many more
Continuing learning opportunities in the organization
The company is offering learning and development opportunities provided to all OO family members based on the needs. The needs are gathered every mid of the year when they run development cycle (Tatweer Cycle). The approach we use is 70% 20% 10% and the needs are categorized as follows:
Soft Skills, which is mainly OO behavioral competencies
Technical programs
Professional qualification and certification
OO learning activities are a blend of online, classroom and experiential learning how ever due the current situation of Coved 19 virus, all programs are done virtually