How Mondelez is fostering an innovative culture
Mondelez Philippines, an affiliate of the leading multinational snack company, has been awarded the best place to work certification. Learn how Mondelez is fostering an innovative culture in the organization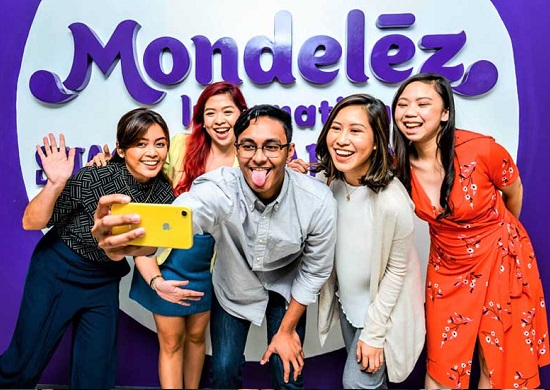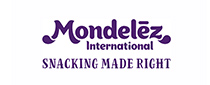 Mondelez Philippines has been providing consumers with delicious snack products for the past 58 years - since 1963. They provide enriching careers working with well-loved brands like Tang powdered beverages, Eden cheese, mayonnaise and sandwich spread, Cheez Whiz spread, Oreo cookies, Tiger energy biscuits, belVita breakfast biscuits, as well as Toblerone and Cadbury Dairy Milk chocolates.
---
Location

Philippines

Headcount

700

Industry

Food and agroindustry
APAC
Employee experience
HR Practices
Mondelez Philippines, an affiliate of the leading multinational snack company, has been awarded the best place to work certification for 2021. During the company assessment, 98% of employees recommended the organization in recognition of the strong, supportive, and innovative culture the company continues to foster for its employees. By creating an inclusive culture, the company succeeded in giving employees the ability to reach their full potential and in offering a first-class employee experience while delivering on the company mission to empower people to snack right.
They provide a great place to work for our 450 people in the Philippines. The head office and manufacturing facility are located in Parañaque City, where they have been a responsible corporate citizen these many years.
About the organization
They are Purpose-led, consumer-focused, Values-enabled, and locally empowered. For 58 years, their proud makers and bakers have "wowed" consumers with amazing brands and enviable snacking know-how. They are master chocolatiers. Cheese makers. Confectioners. Pastry chefs! They are proud of their past, but more excited about their future -- one that's focused on growth. Their roots and their progress give them a strong foundation to evolve into the winning growth culture they all want to become.
We're focused on making MDLZ a place where people are proud to work and a place they'd recommend by building an engaged team. We're capability-driven and aim to attract, develop and nurture diverse talents. With our amazing portfolio of global and local brands, and passionate colleagues around the world, MDLZ has the unique ingredients to create a best place to work.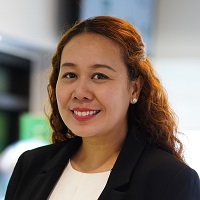 Aileen Aumentado
People Lead, Mondelez Philippines
The corporate culture
They're a highly engaged team who love the brands and innovate boldly to offer consumers the right snack, for the right moment, made the right way. Their three values –Love the Consumers & Brands, Grow Every Day and Do What's Right – shape the culture, guide the actions, and reflect what they believe in and how they desire to lead, every day. They're building a consumer-centric and diverse winning growth culture that empowers local teams to lead with a growth mindset and agility over perfection through their local-first (but not local only) model that empowers their BUs to make decisions with their local consumers in mind. They're embracing inclusion to reflect the diversity of their consumers and maximizing the power and potential of their passionate makers & bakers around the world as a competitive advantage to deliver stronger business performance.
The award truly affirms our approach of aspiring towards our inspiring purpose and creating a courageous culture. This will motivate us to get even better and raise the bar further on consistently being called out as a "Best Place to Work"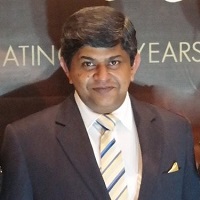 Ashish Pisharodi
Country Director for Mondelez Philippines
Continuing learning opportunities offered
The company is shifting the mindsets and behaviours on how they lead Growth Mindset and Agility over Perfection and investing in skills in critical growth areas like e-Commerce and Marketing. They provide a fast-tracked learning development program for people starting their careers through the Leading EDGE Business Challenge (competition for college students), EDGE Sparks (internship), and EDGE Stars (graduate trainee) programs. These opportunities are not the run-of-the-mill starting careers. These are roles designed to shape the future leaders of the organization.
They also have an online university where you can choose learning topics to help the employees develop. If face-to-face is your thing, a coaching and mentorship program can also provide the time with a leader to ask questions and guide the employee through the career. Each person also drives their own career. The company follows the 70-20-10 framework where 70% is focused on learning on-the-job, 20% for learning from others through coaching and feedback, and 10% for learning programs and studies for development.
Some initiatives adopted by the organization during the COVID-19 pandemic to engage the employees
To aid colleagues in their journey to better physical, emotional, and mental health, Mondelez Philippines provides three different programs to improve employee support during the pandemic: Meet-Less Fridays, Employee Assistance Program (EAP), and the Sabbatical Leave.
Starting this 2021, the Meet-less Fridays program allows employees to have meeting-less time every Friday afternoon to focus on their individual projects or tasks. It's the latest initiative by the company in support of its Flexible Working policy. No meetings mean employees can complete other deliverables, gather as a team to celebrate small and big wins, recharge for the next week, or attend other activities initiated by the company that promotes well-being. "At Mondelez Philippines, we want our employees to know that we respect their time and their hard work throughout the week, and we want to give back time each week for them to use for themselves," shares Aileen Aumentado, Mondelez Philippines People Lead.
The support for this program has been great, with colleague Donna Maligalig sharing, "Our Meet-less Fridays drive has allowed our employees to get a "breather" from a full week of virtual meetings and let them focus on their weekly targets, just in time before their much-awaited weekend with their families. This drive has developed win-win business and people solutions while balancing business and people needs."
The Employee Assistance Program (EAP) aims to support employees by providing online counselling for various mental health topics. It aims to ensure employees never feel alone or lack support. From time to time, everyone experiences situations that affect their general well-being. Employees can reach out to this EAP service for practical information, including physical, financial, legal, and family care resources. This can be done through counselling over the phone, online, or in person. All counselling sessions are confidential between the employee and the counsellor. Mondelez Philippines wants each employee to know that they are never alone in whatever challenge they may face.
Lastly, the Sabbatical Leave program allows employees to take a prolonged leave from work to recharge and reenergize their mental well-being or prioritize other needs such as caregiving responsibilities, self-development, and community work.