How Alten Delivery Center is attracting the most qualified candidates
ADC Eastern Europe obtained the certification at the end of 2022, ranking among the top five best employers in Romania for 2023. Learn how Alten Delivery Center is attracting the most qualified candidates in the market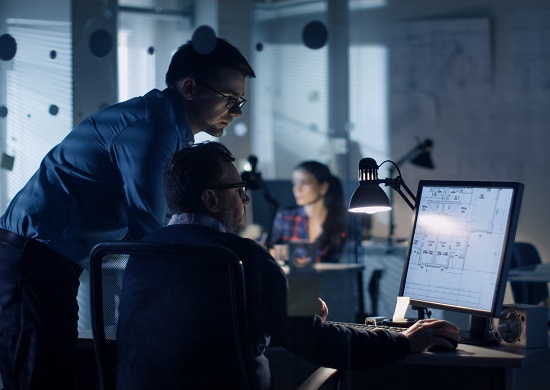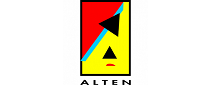 ALTEN Delivery Center Eastern Europe is part of ALTEN's offshore delivery centers network, together with centers from other countries such as Morocco, India, Mexico or Spain. At the moment, ALTEN Delivery Center Eastern Europe has 400 employees, three sites (Iasi, Bucharest and Gliwice) and offers engineering and IT consulting services for international clients from the automotive, aero, energetic, finance or life sciences sectors.
---
Location

Romania

Headcount

400

Industry

Information & Technology

Website
Engineering and IT professionals continue to be among the most sought-after employees on the Romanian job market. If in the past, they used to go to job fairs or send CVs to recruitment teams, for several years now it is the companies that come to them with increasingly tempting offers.
In this new context, companies such as ADC Eastern Europe - part of the French ALTEN Group - are making efforts to differentiate themselves from other employers and attract the best engineering and IT professionals. What makes them stand out is, of course, the benefits package, but also the reputation of the company and the working climate. Regarding this aspect, an effective means of attracting the most qualified candidates proves to be the Best Places to Work certification.
The process of obtaining this certification consists of an employee survey, a human resource assessment survey, and a review and validation phase, all spanning approximately one month.
ADC Eastern Europe obtained the certification at the end of 2022, ranking among the top five best employers in Romania for 2023. Delia Orhei, Operational Director at ADC Eastern Europe, shares below some insights about the certification process and what differentiates the company from other employers on the market.
How do you keep your employees motivated, both those working from the office and those working from home ?
Motivating employees is a continuous process. The measures we take are correlated with the results of the internal surveys we conduct on a regular basis. We can decide, for example, to add new benefits such as Floating Days or an annual bonus, but also to introduce a variety of social activities – quarterly team meet-ups, in-person meetings at the office or internal events.
For those employees working remotely, we have digital activities such as webinars or online contests.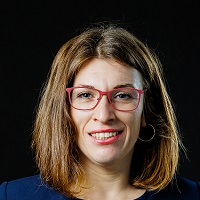 Delia Orhei
Operational Director at ADC Eastern Europe
2. What kind of development and learning opportunities does the company offer to its employees ?
The learning opportunities have also been adapted to hybrid and remote work, so that, starting in 2022, we implemented several e-learning solutions, complementary to the in-person training sessions provided by internal or external trainers. This is how we succeeded to answer the development needs of our employees – introducing technical trainings, specific to the field in which they operate, as well as soft skills and languages trainings.
What are the biggest challenges that the human resources sector faces at the moment in Romania ?
It depends on the industry we are referring to. For engineering and IT Services, the main challenges are the limited number of professionals compared to the existing demand and the short employment duration. In other words, fewer candidates, and higher attrition rates.
How was the process of obtaining the Best Places to Work certification for the company?
The certification process went quickly and was smoothly. For us, it was also a process of discovery and analysis, that brought us closer to the needs of our employees. We gained
A better understanding of those aspects that we need to work on, as well as of our strengths.
What advice would you give to those Romanian companies willing to obtain the certification ?
To see in this certification, not just a formal process, but a valuable opportunity to learn and obtain information on the company and its employees. Obtaining the Best Places to Work certification should be part of the evolution of any Romanian company.