How AIA Thailand is engaging the employees on site and remotely
AIA Thailand, a leading life insurer serving customers in the country for more than 80 years, has been certified as one of the Best Places to Work in Thailand for 2022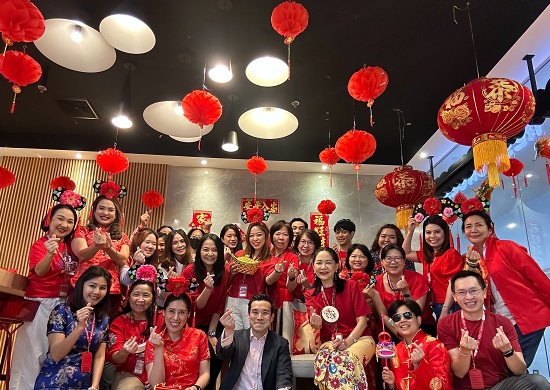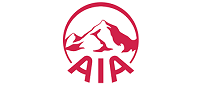 AIA Insurance in Thailand is one of the longest-serving and leading insurance companies in the country. Since its humble beginnings in 1938, AIA Insurance in Thailand has gathered more than 80 years of experience offering quality insurance solutions to individuals, business, and groups throughout the country. With a commitment to always doing what is right, you can rest assured that any plan from AIA Insurance will be robust and reliable.
---
Location

Thailand

Headcount

2300

Industry

Insurance / Brokerage

Website
We met Sarunya Tienthavorn, Chief Human Resources Officer, who gave us some insights about what makes the organisation an employer of choice in Thailand.
• What are the biggest challenges in your role today ?
As a CHRO, there are some challenges that keep me awake at night: To me, Insurance business is considered people business. Hence, what at the top of my head is always around how we can keep ourselves competitive, especially in the people front. We have been the market leader for years and that is because we have quality and right people. My worries are therefore being recognized as the best place to work and that is the ability to attract and retain the top talents in the current competitive environment where talent war becomes stronger and stronger. The other challenge would be how we can develop the agility in the organization where people can be mobilized to respond to priorities of the business to keep up excellent customer experiences. We expect ways of working that are towards simpler, faster, and more connected organization that allows people to be empowered to test and learn.
Which HR metrics do you watch more closely ?
Every year, we have different HR metrics that are aligned with the key priorities to support the business growth.
We continue to monitor the level of our employees' engagement in various aspects and segments such as new joiners, management, and staff.
Towards our new ways of working strategy, our metrics will be on the percentage of employees in the technology, digital, and analytical roles and capabilities.
To the extent of being simpler, faster, and more connected organization; our metrics will be on the percentage of employees working in agile teams
How are you engaging your employees on site / remote ?
At AIA, we offer flexibility arrangements such as working from home (WFH), flexible working hours. Nevertheless, we develop the clear guideline to people to still connect and strengthen working relationships such as "One Meet day per week" when all the team members will meet in person. To engage employees, we have a unique proposition under 'WorkWell at AIA'. It is a fundamental aspect of our integrated activities and comprises of four key dimensions:
Live Well: We promote health screenings, physical activities, and virtual events that remote employees can join.
Think Well: We foster awareness of employees' mental health and provide tailored solutions in the form of education, self-help tools, counseling, and coaching.
Plan Well: We provide access to professional help for planning and managing finances across different life stages.
Feel Well: We build an inclusive work environment and supportive network that fosters a sense of belonging to a wider community, as well as CSR and ESG activities.
How was your certification journey with the Best Places to Work program?
It was our honor to participate in the Best Places to Work program. Honestly, it's a simple and straightforward program. The Best Places to Work team guides us through each step and provides materials that we can pick and choose to communicate to our employees. The questionnaire is also available in multiple languages, making it easy for our employees to select their preferred language.
The report is simple yet rich with information that we can use to implement action plans. We would recommend the Best Places to Work program to the companies that are looking for a people-centered certification and ways to improve their people practices.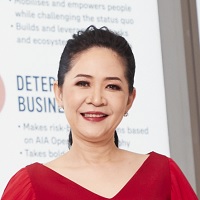 Sarunya Tienthavorn
Chief Human Resources Officer
What advice would you give someone looking to implement the certification process?
Afterall, it's not about the certificate but it's about what is in it for your employees. Be authentic and always put employees as your top priority. You will know it yourself when you are ready to be certified. Cultivate a culture of inclusivity that resonates with people's hearts and empowers them to achieve beyond their limits. Communication is key to ensure that employees understand the reasons why you want to participate in the certification program – mainly to benchmark yourself against the best practices. The learning will be valuable if, somehow, you are not certified. You will definitely know how you can make your company better.