How Novo Nordisk UAE is giving back to the community
Novo Nordisk is a global healthcare company with 95 years of innovation and leadership in diabetes care. The company was certified as one of the Best Places to Work in UAE. Learn how Novo Nordisk UAE is giving back to the community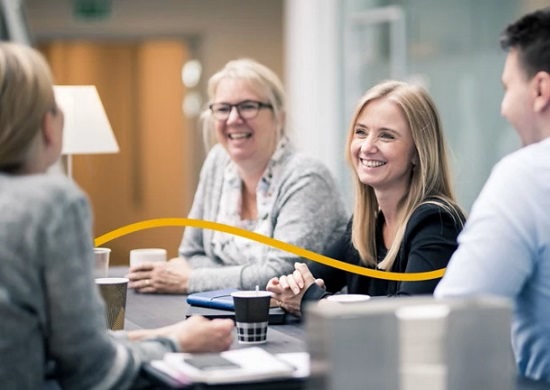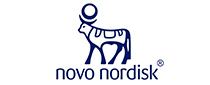 Novo Nordisk is a global healthcare company with 95 years of innovation and leadership in diabetes care. This heritage has given us experience and capabilities that also enable us to help people defeat obesity, haemophilia, growth disorders and other serious chronic diseases.
Headquartered in Denmark, Novo Nordisk employs approximately 42,100 people in 79 countries and markets its products in more than 170 countries.
---
Location

United Arab Emirates

Headcount

125

Industry

Pharmaceutical

Website
Employee experience
Giving Back
HR Practices
Novo Nordisk UAE is an affiliate of Novo Nordisk A/S a multinational pharmaceutical company with 97 years of innovation and leadership in diabetes. Novo Nordisk employs globally more than 42,100 people in 79 countries and markets its products in more than 170 countries. Employees in UAE rank the company high on employee conditions, workplace culture and policies recognizing the company as one of the most inspiring and rewarding places to work where people can unlock their potential and deliver value to clients.
How would you describe your corporate culture in a few words ?
Fairness, Trust, Respect, Quality & Business Ethics
What activities do you offer to your employees ?
Cycle Meetings / Team Building Activities
Family gatherings / Iftars
Sports/Social Activities:
Weekly football games
Fishing Trips
We have a high purpose as we touch many lives, treat everyone with respect, develop our people and recognize them fairly in a warm friendly atmosphere leading to a high winning and business ethics culture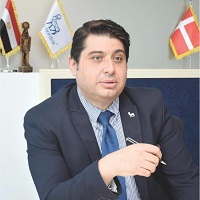 Ayman Hassan
Vice President and General Manager Novo Nordisk UAE
Does the company give back to the community? In what ways?
MOH Partnerships
Participation with MOH in awareness campaign against Obesity and Hypoglycaemia on yearly basis
Organizing Diabetes Nurse Educator program with attendance of 60 nurses from MOH, DHA & HAAD and conducted by AARHUS University from Denmark.
Creation of patient educational materials in both Arabic & English (information about diabetes, Hypoglycaemia, foot care, insulin diary); reviewed internally from medical perspective and MOH approval obtained.
Take Charge of your Diabetes" program, trained 80 HCPs in partnership with DHA
Ramadan Diabetes Management" program for 120 HCPs
Diabetes Awareness:

World Diabetes Day (WDD) public awareness initiatives have been done annually in collaboration with HAAD, DHA, MOH and local diabetes societies.
Guinness Record setting screening activity in collaboration with DHA to raise awareness against diabetes; the event was launched under Burj Khalifa.
World Diabetes Bus Tour made stops in different Emirates of the UAE to promote awareness and conduct screenings.
What continuing learning opportunities do you have for your employees ?
Local Talent Program (Pegasus) – accelerating the growth of talent & soft skills capability to support the growing business.
Local Assignment Program (Wings) – allowing employees to gain exposure and experience in the functional area of their choosing. Also allowing to build pipeline and business continuity for the organization
Training Roadmap – Soft Skills – allowing employees to further develop their competencies with usage of external classroom trainings
Continuous Medical & Sales Training as we constantly have innovated and launched new products in the last 5 years. International Programs for identified High Talents & Sucessors.
International Programs for identified High Talents & Sucessors.